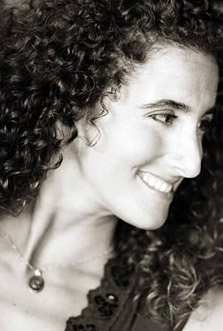 .............................................

Laura continues to expand her arts-based community development practice at home and abroad. Inspired by her enlightenting research trip to South Africa, last May, (dcoumented here: Boogie Pilgrim), she has now launched a youth marimba band for boys and girls in Burnaby Youth Custody Services, through her non-profit, Instruments of Change.
Upon returning from Africa, Laura was invited to talk to over 1,000 people about the work that she leads with Instruments of Change. Hosted at Vancouver's Vogue Theatre, this Pecha Kucha Night was part of a global speaker series (much like TED talks) that is hosted by more than 700 cities. You can watch her presentation here: Pecha Kucha.
She has also had many other opportunities to promote the initiatives of this organization, most recently on national CBC Radio, who will host a 30-minute documentary about their unique collaborative project, Voice to Voice. Here, I of C partnered with the Thursdays Writing Collective and the University of British Columbia, in a year-long process that tranformed the poetry of marginalized writers from Downtown Eastside Vancouver into art songs created by UBC composers. Subsequently, 11 new works were performed by student singers and pianists, both downtown and on campus, this past April. This moving collaboration was clearly legitimizing and eye-opening for all participating artists, and it fostered beautiful cross-cultural understanding. The radio feature will be aired on The Current in late summer.
Additionally, Laura has been facilitating song writing workshops as an Artist in the Classroom through the Vancouver Biennale's Big Ideas program and ArtStarts. This season found Laura leading cross-curricular student projects in Vancouver, Port Moody, and most excitingly, India and Nepal. With theatre puppet artist, Maggie Winston, she co-led the latter project, Trash Talk Recycled with three Vancouver schools and 7 classes in Kathmandu and Rishikesh, India. Together, and in penpal relationship with each other, these students explored the concept of trash in their minds and in their environment, considering more generous alternatives to trash talk and behavior. Then, they presented their discoveries in original songs and skits that they performed with instruments and puppets they repurposed from trash. Stories and images from her adventures in Asia are documented here: Chilled Clarity

Laura's own creative work has recently focused on recording multi-track alto flute music, designed for yoga and mediation. Also, since completing her first novel, Mosquito Chronicles, she has been working on Found, a new collection of short stories. She has also recently been published in Squat magazine, writing about witnessing her first home birth , and in Cure magazine, with an article she wrote about her father's experience surviving breast cancer.

Go to Laura and Geoff's adventures pages
.............................................