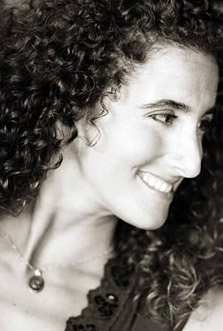 .............................................

Laura continues to expand her practice as an artist activist at home and abroad. This season, she is extending her reach to arts students across North America, at Eastman School of Music and McGill, as well as the Universities of Michigan and British Colombia. These institutions have invited her to lead workshops on the ABC's of Arts-Based Community Development, to guide post-graduate artists in the development of thier own social impact projects.
At home, in Vancouver, she has been facilitating song writing workshops as an Artist in the Classroom through the Vancouver Biennale's Big Ideas program and ArtStarts. And 2016 also found her leading cross-curricular student projects in Bogota, India and Nepal (at Child Haven International's Kathmandu home). Each of these projects, using instruments and puppets repurposed from trash, are documented on the following blogs: In Trash Talk Recycled, Nepalese children considered better alternatives to trash in the minds and their environments. In Colombia, Through the Eye of a Needle allowed students to learn about the impact of the fast fashion industry on human rights and the planet. And in India, nearly 100 youth identified the way their superpowers contribute to their community, in Repurpose Our Purpose.
Inspired by an earlier research trip to South Africa, in May 2014, (documented here: Boogie Pilgrim), she launched a youth marimba band for boys and girls in Burnaby Youth Custody Services, through her non-profit, Instruments of Change. And they are now also serving at-risk youth at Vancouver's Vinery Program. Upon returning from Africa, Laura was invited to talk to over 1,000 people about the work that she leads with Instruments of Change. Hosted at Vancouver's Vogue Theatre, this Pecha Kucha Night was part of a global speaker series (much like TED talks) that is hosted by more than 700 cities. You can watch her presentation here: Pecha Kucha.
She has also had many other opportunities to promote the initiatives of this organization, most recently on national CBC Radio, who produced a documentary about their unique collaborative project, Voice to Voice. Here, I of C partnered with the Thursdays Writing Collective and the University of British Columbia, in a year-long process that tranformed the poetry of marginalized writers from Downtown Eastside Vancouver into art songs created by UBC composers. Subsequently, 11 new works were performed by student singers and pianists, both downtown and on campus, this past April. This moving collaboration was clearly legitimizing and eye-opening for all participating artists, and it fostered beautiful cross-cultural understanding.
And, in her latest and most ambitious endeavor, I of C's Street Beats project brings together together Vancouver's binners (the city's most valuable and visible recyclers), members of the general public, and professional musicians to create and perform a large-scale, found-object, community music percussion piece for the International Society of Contemporary Music global conference, in Vancouver, in Nov. 2017.
A proific blogger, Laura's non-fiction writing has also been published in Flute Focus (on Yoga for Flutists), Squat magazine, (on witnessing her first home birth) , and Cure magazine, (on her father's experience as a breast cancer survivor). Additionally, she has authored and performed in two original theatre pieces (What Moves Us & Captain Creative), completed her first novel, Mosquito Chronicles, and written Found, a collection of short stories. And now, under the guidance and encouragement of celebrated Canadian author, Shaena Lambert, she is working on a second novel, Dead Wood, for which she finally intends to seek publication. This creative project beautifully brings together her passions for music, writing and therapeutic arts, with a theme focused on the transformative power of music to heal.

Go to Laura and Geoff's adventures pages
.............................................