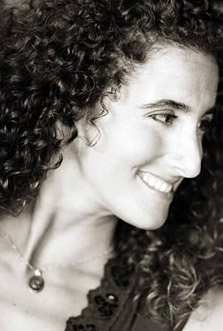 .............................................

July 5, 2012
Miguel Aguila, Salon de Buenos Aires,
with members of Vancouver Symphony and Opera, Comox, BC.
July 12, 2012
Gareth Farr, Kembang Suling performance
with Danny Tones, Marimba, Comox, BC.
December 8, 2012
Art for Impact interdisciplinary benefit performance for Instruments of Change, with Daniel Bolshoy, guitarist.
Russian Hall, Vancouver, BC.
March 8, 2013
Captain Creative, performance of original interdiscplinary theatre piece
with Something Collective, Moberly Theatre, Vancouver, BC.

April 2, 2013
Forbidden Flutes performance
Pacific Contact Showcase, Vancouver, BC.
April 5, 2013
Music on Main performance
with Daniel Bolshoy, guitar, Cellar Jazz Club, Vancouver, BC.
October, 2013
What Moves Us solo recital theatre piece
with images and stories from round-the-world travels
Boston Flute Academy, Boston, MA.



With a rock star team of artists and board members, Laura has recently succeeded in securing charity status for Instruments of Change. This non-profit uses the arts as an educational tool to empower people to become instruments of transformative change in their own lives. I of C projects include:
Women Rock!, a rock music education program in BC women's prisons.
Something Collective, an artists team (including a filmmaker, a puppeteer, a dancer, and a visual artist) with whom Laura has secured a three-year residency at the Moberly Arts and Cultural Centre. Together, they are involved in a variety of interdisciplinary community-engaged activities including community mapping projects We Are Here and Our Footprint with the Sunset and Renfew Community Centres. This season, they are also performing Captain Creative for several BC primary schools. This interactive, multi-media theatre piece is an original arts advocacy fairy tale.

Artrike, a pedal-powered, multi-functional stage on bikes that is being designed by Instruments of Change, in partnership with the UBC mechanical engineering department. The basic vehicle construction was completed in April 2012. And now, a roof made from bike wheel rims, (designed to support a stage curtain and theatre backdrop, as well as an emissions-free sound and light system) will be installed by April 2014. Artrike is intended to be an active piece of mobile art that will provide a space for collaboration, innovation and education.
Additionally, Laura will collaborate again with UBC piano professor, Rena Sharon, to run the second annual Arts of Conscience conference. This 4-day symposium will take place in June 2014, and will focus on topics related to Art for Social Change. She is also excited to include Judith Marcuse Projects as a new presenting partner in this endeavor.
Finally, Laura has recently completed her first novel, Mosquito Chronicles, and has begun work on Found, a new collection of short stories. She also continues to teach creative writing to young girls with her Word Wizards workshops.

Go to Laura and Geoff's adventures pages
.............................................