Liesa takes her "street smart" approach to improvising into the classroom and shows students, in just one class, how they can break out and jam like they never before believed!  When asked, students say that fear is the number one reason why they don't want to play without looking at music. Liesa has a knack for lightening up the classroom and making students feel comfortable experimenting without putting anyone in the spotlight.  Having come from a straight-up, classical background herself, she overcame her own trepidation and, through basic trial and error, learned to improvise in many different styles. Improvisation a lost art that was has been revered since Bach's time, and it transcends all genres. And remember, one doesn't have to be the next Miles Davis to improvise. Just by stretching your boundaries, you will add a whole new dimension to your creativity that you never knew existed.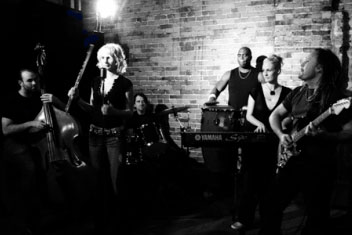 Between them, Liesa and Laura have self-produced four recordings, founded and directed music festivals, written dozens of original compositions, published the CD/book, Expressive Etudes for the Flute with Carl Fischer, and managed their solo and Forbidden Flutes touring activities.   So, they have valuable insight to offer young musicians who are forging their own unique careers. This workshop does not simply provide the usual "how-to" promotional skills for our profession. Instead, they discuss the importance of a healthy attitude, philosophy, and personality as one strives for success.

After years of body awareness training in yoga, Alexander Technique, and various athletic pursuits, Laura has learned to teach flutists how to feel their way towards good tone production. Liesa uses her naturally relaxed approach to playing, her vocal training and several years of study with tone specialists, Doug Stewart and Lorna McGhee, to offer students valuable tools for producing a beautiful sound.  They each use their keen understanding of anatomy and the physics of tone production to help students identify sensations in the body that relate to resonance and freedom of expression. This workshop introduces several exercises that heighten students' body awareness as well as their ability to reproduce ideal sensations that can lead to glorious flute playing.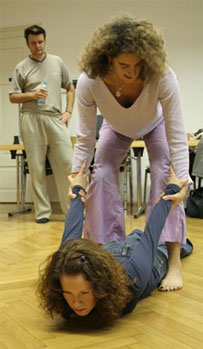 As a certified yoga instructor since 1999, Laura has enjoyed sharing the principles of this ancient practice with musicians in order to help facilitate greater ease and freedom in their music making. This workshop illustrates how yoga breathing techniques increase lung capacity and breath control, balance poses enhance concentration, restorative poses help manage performance anxiety, and muscle strength and agility create resilience against injury.